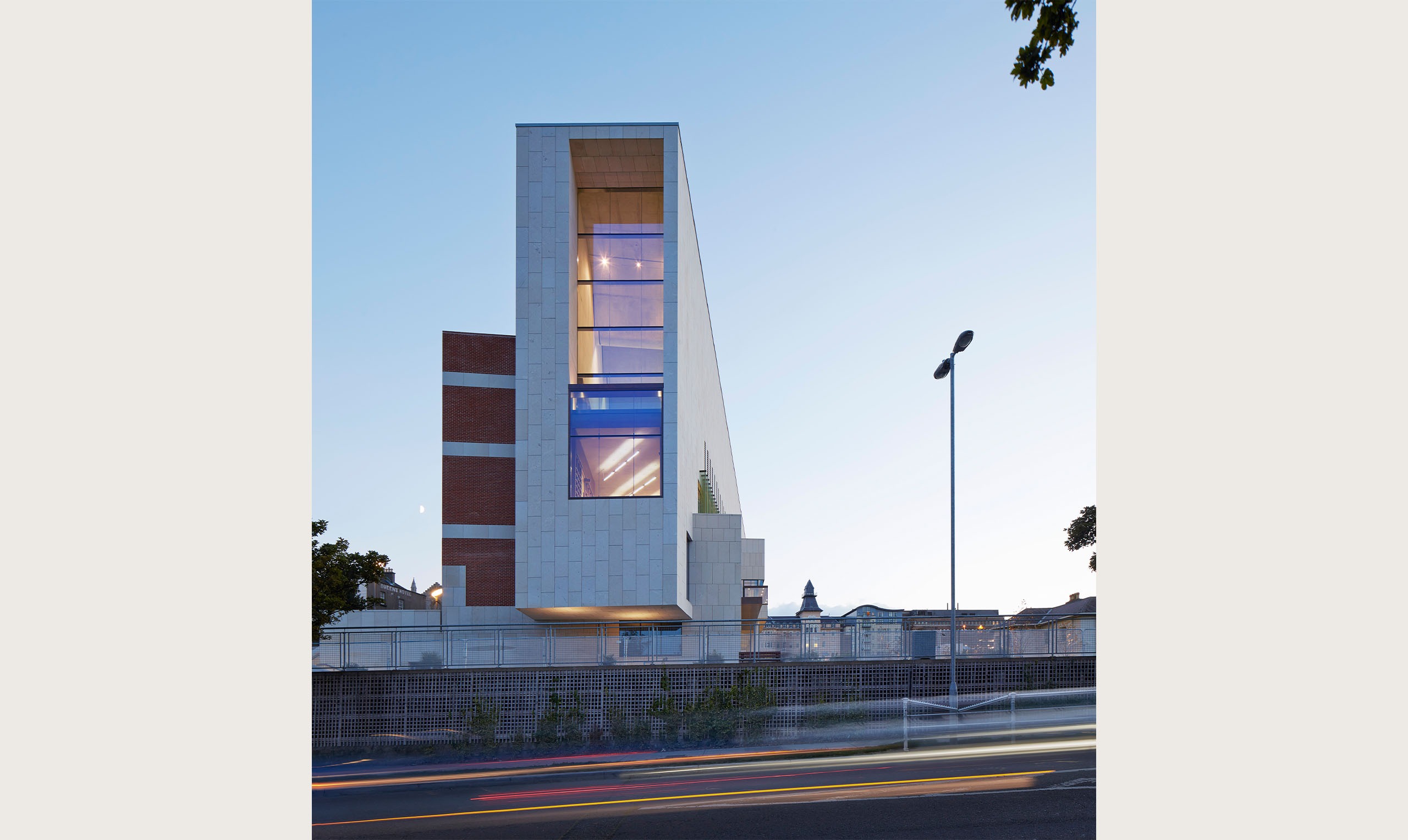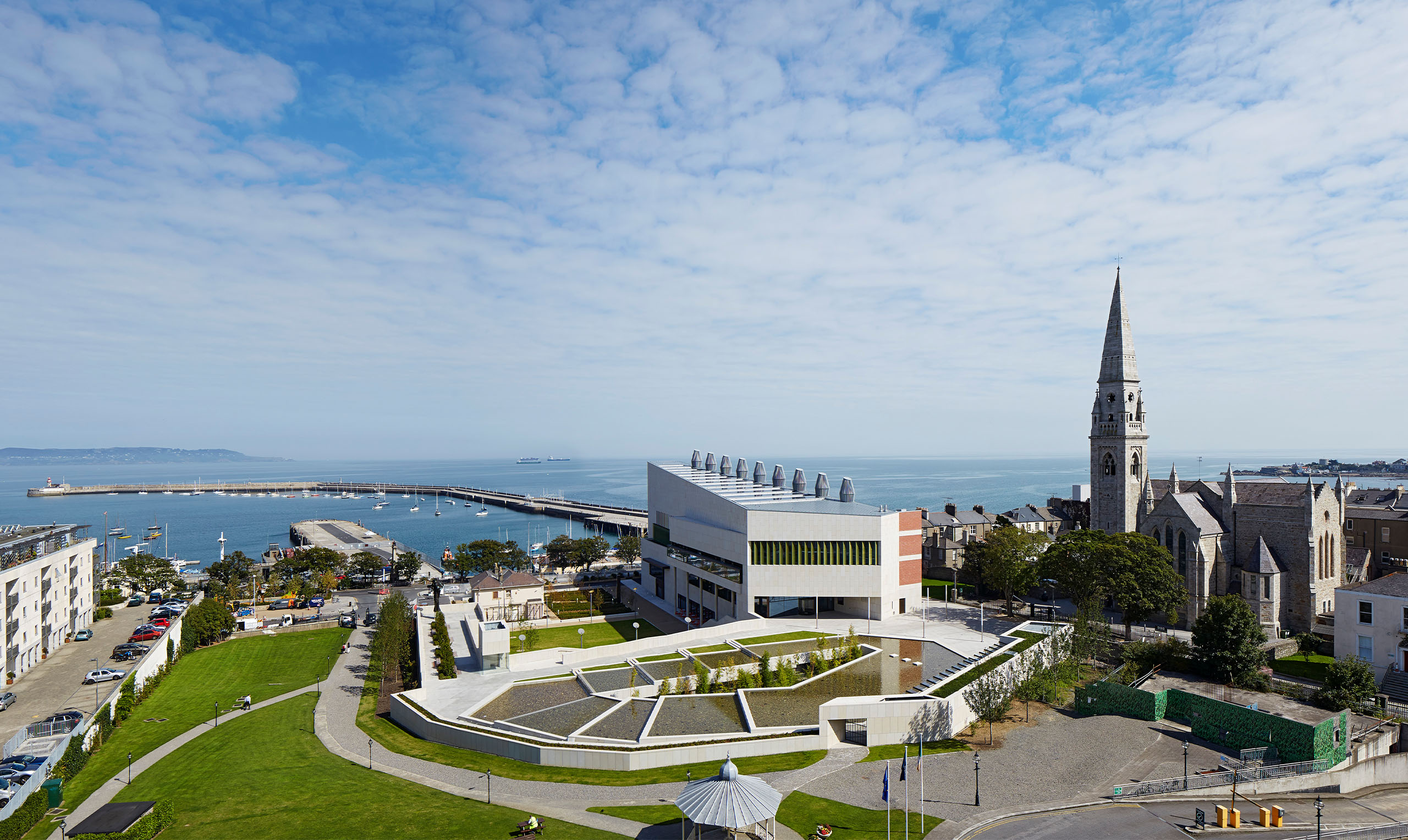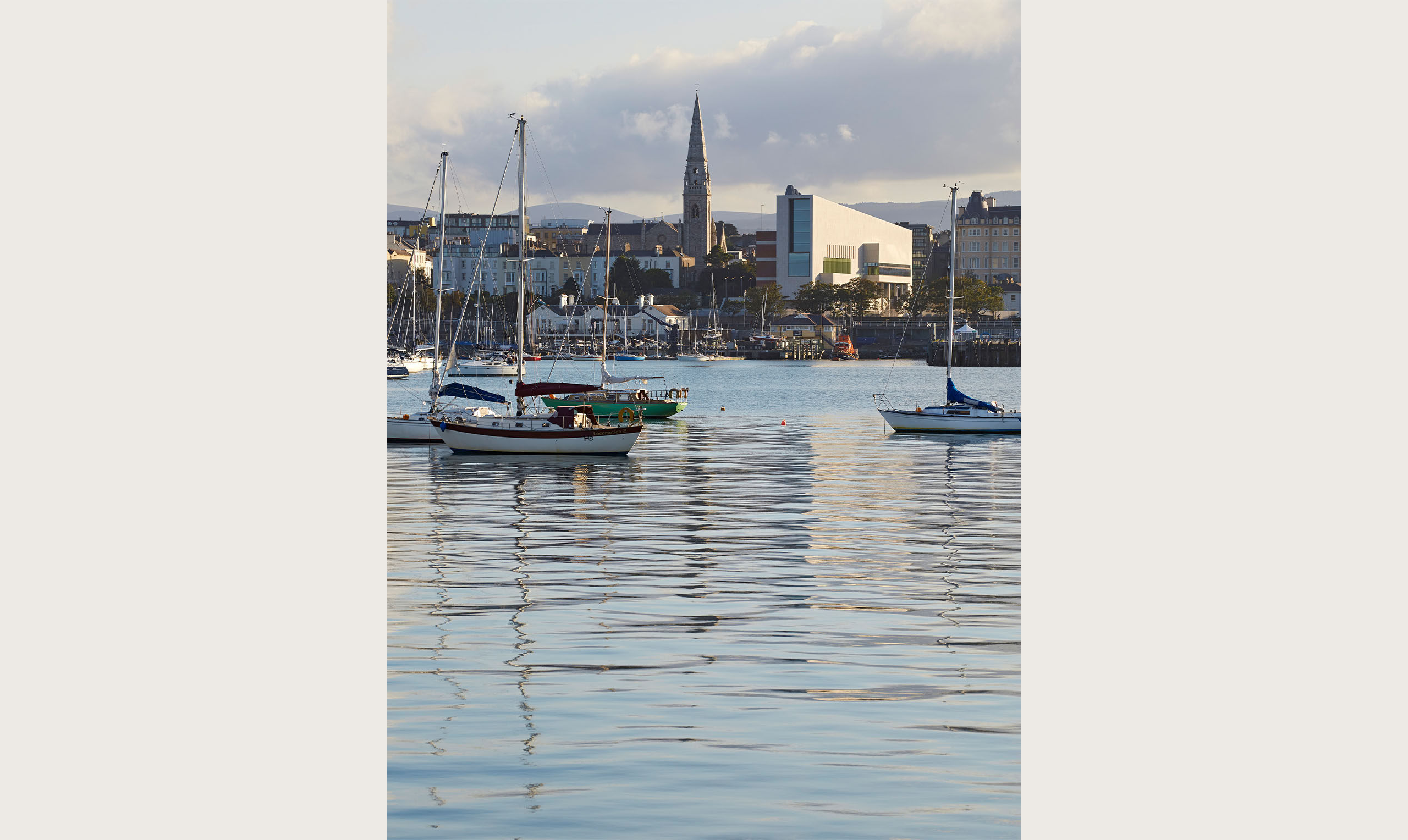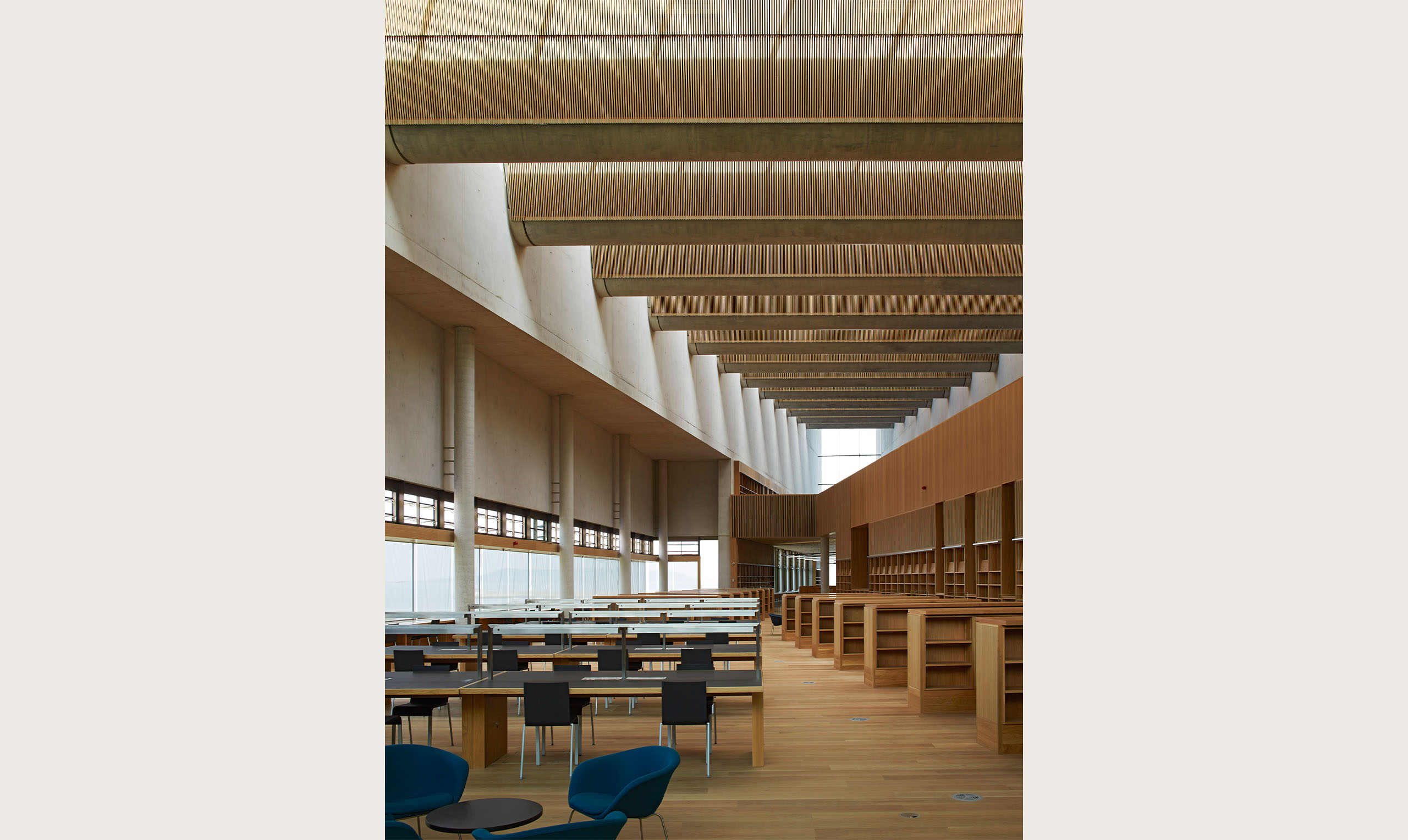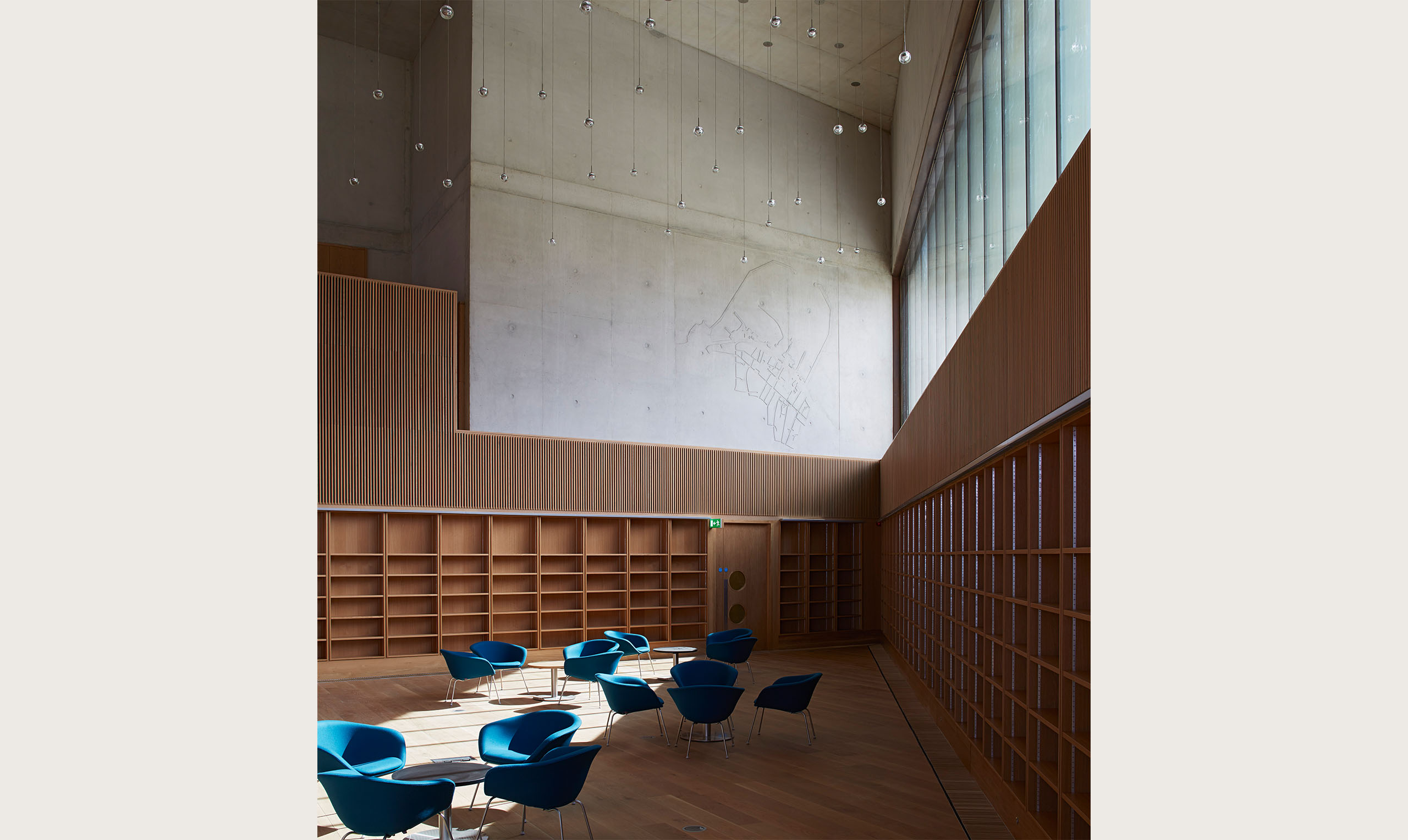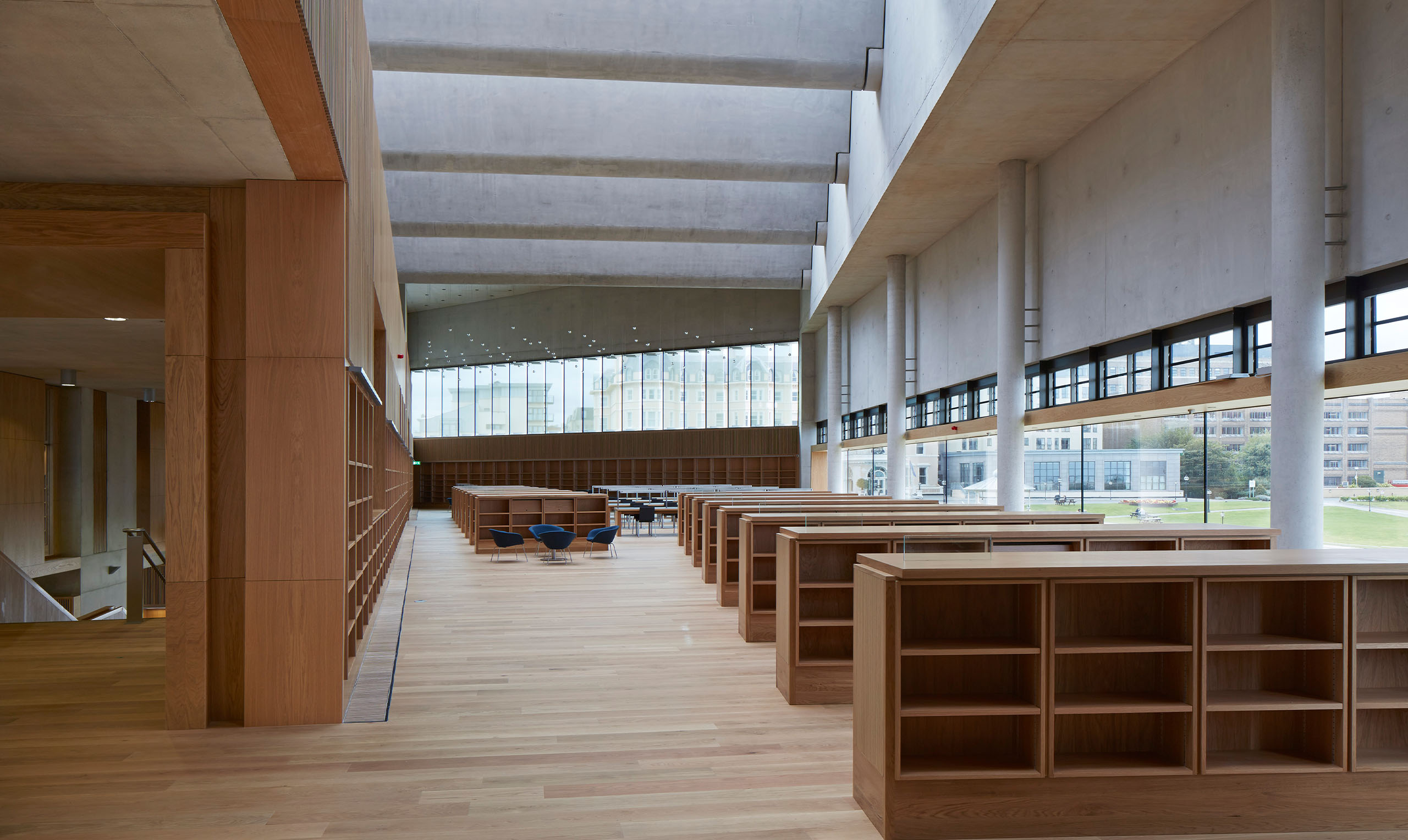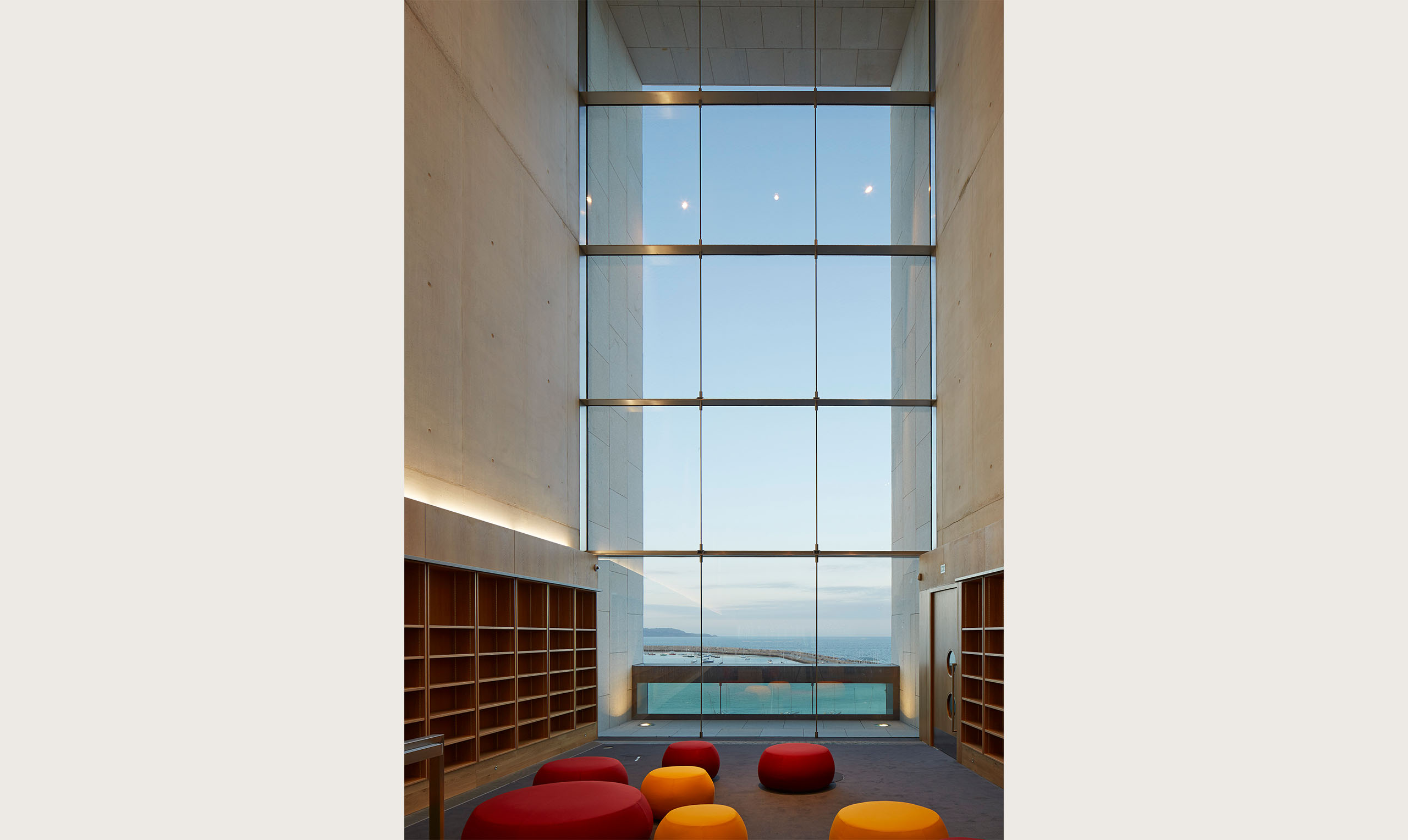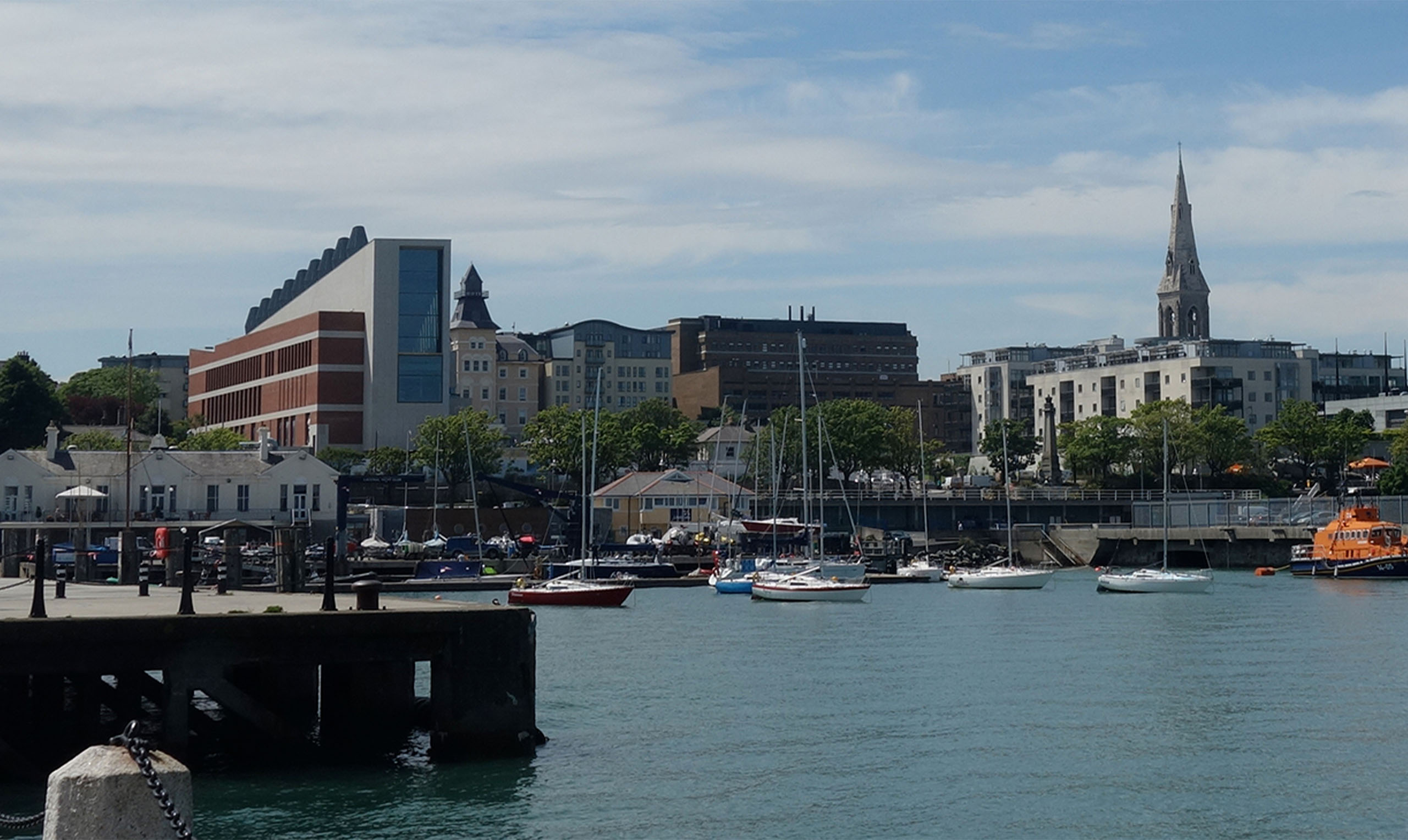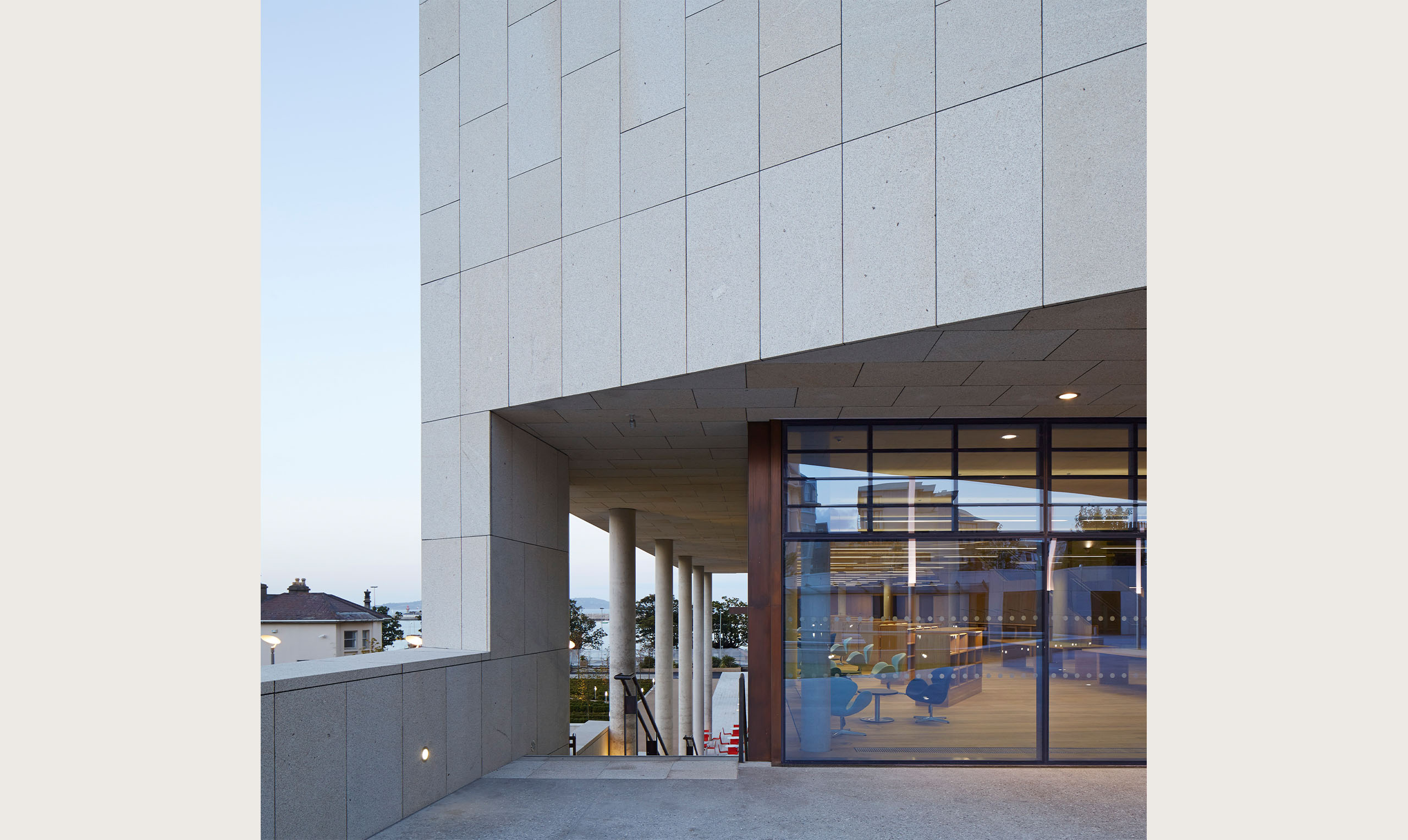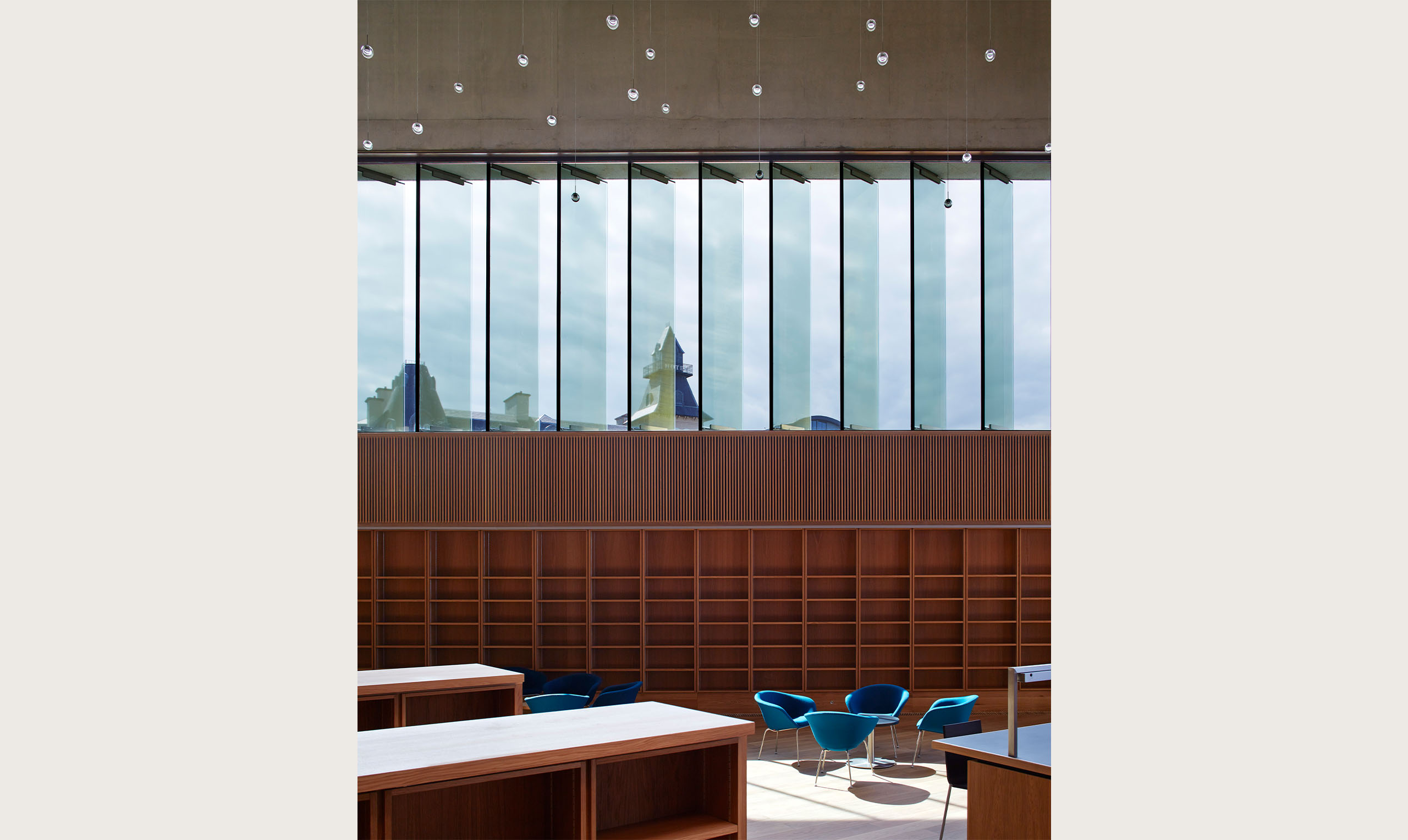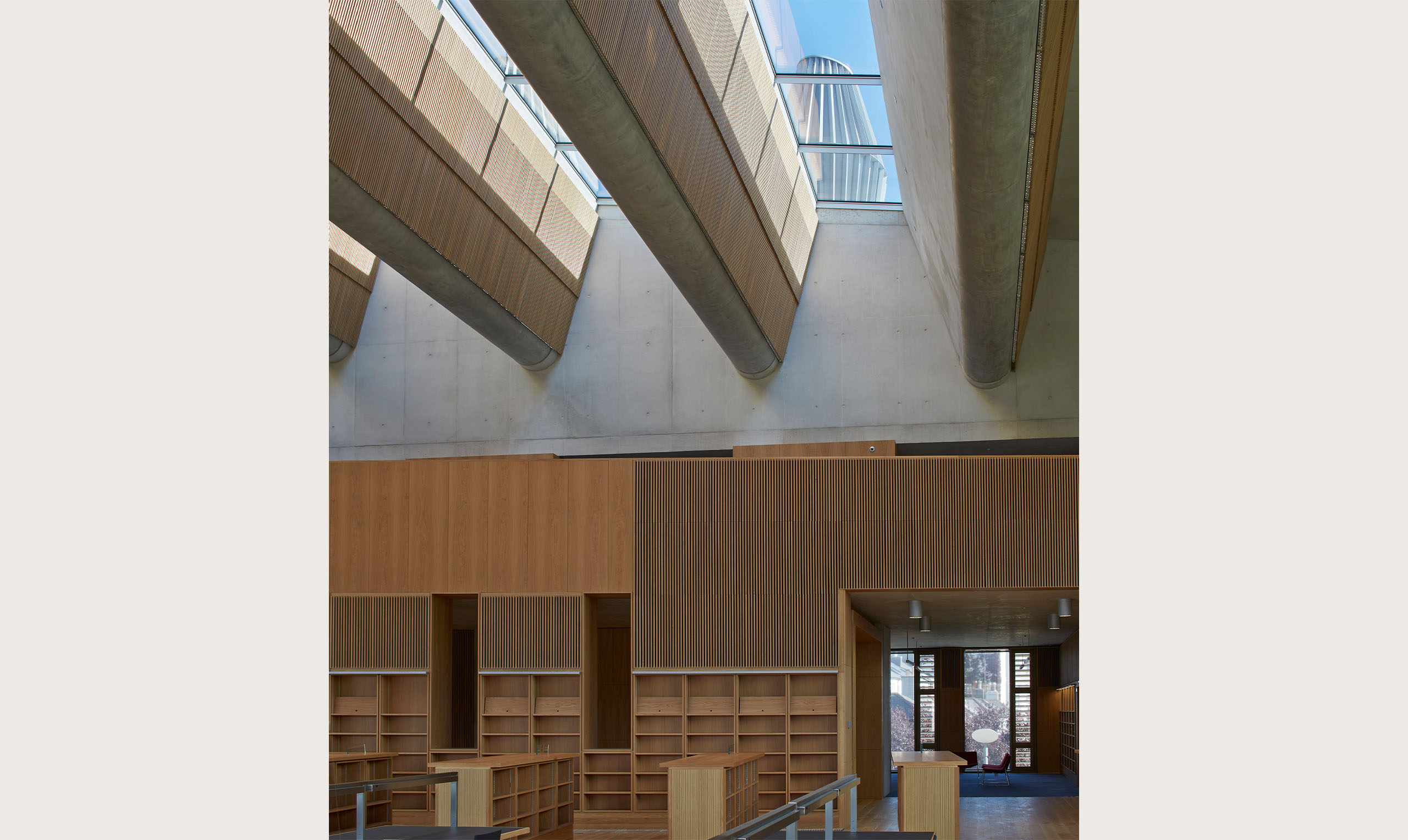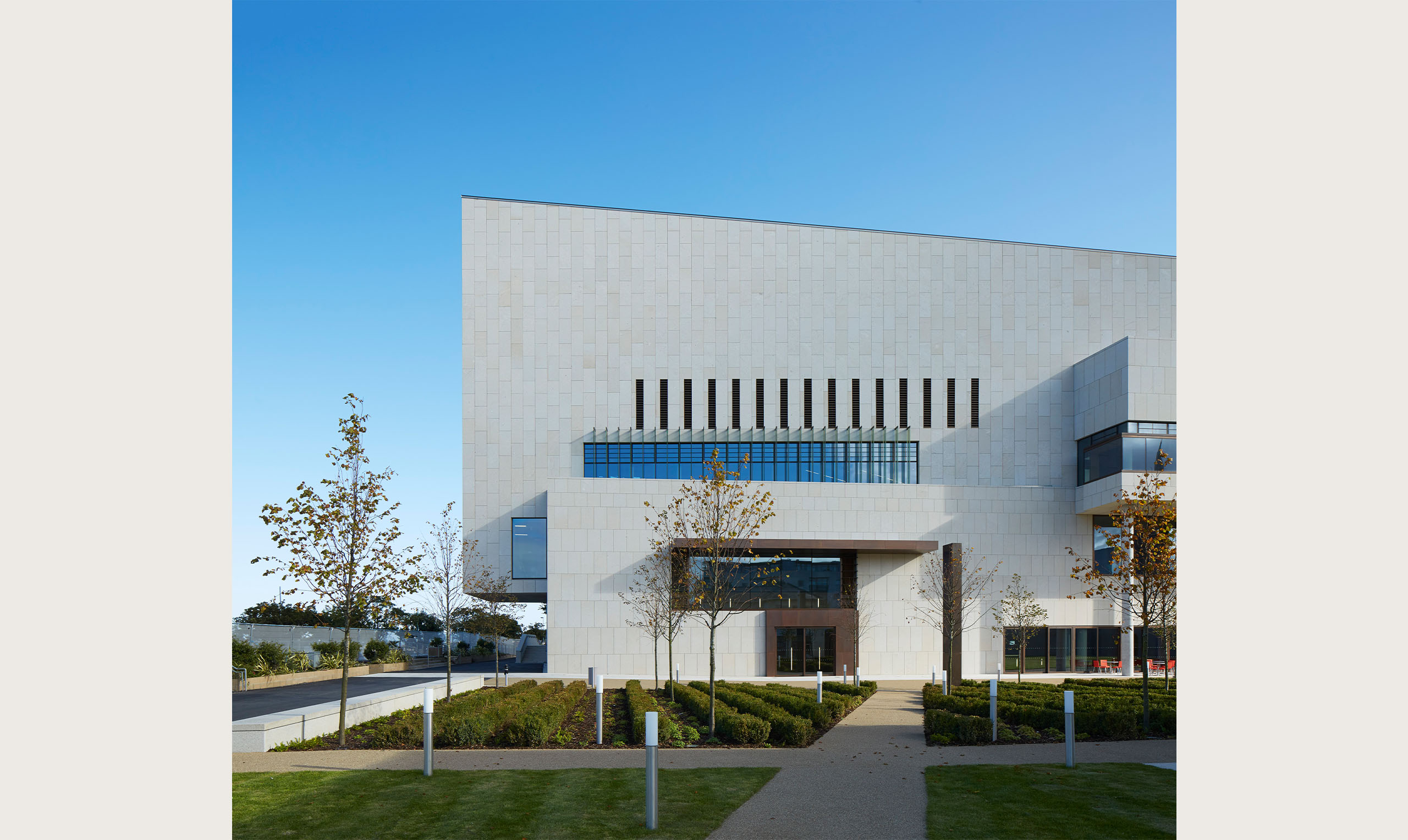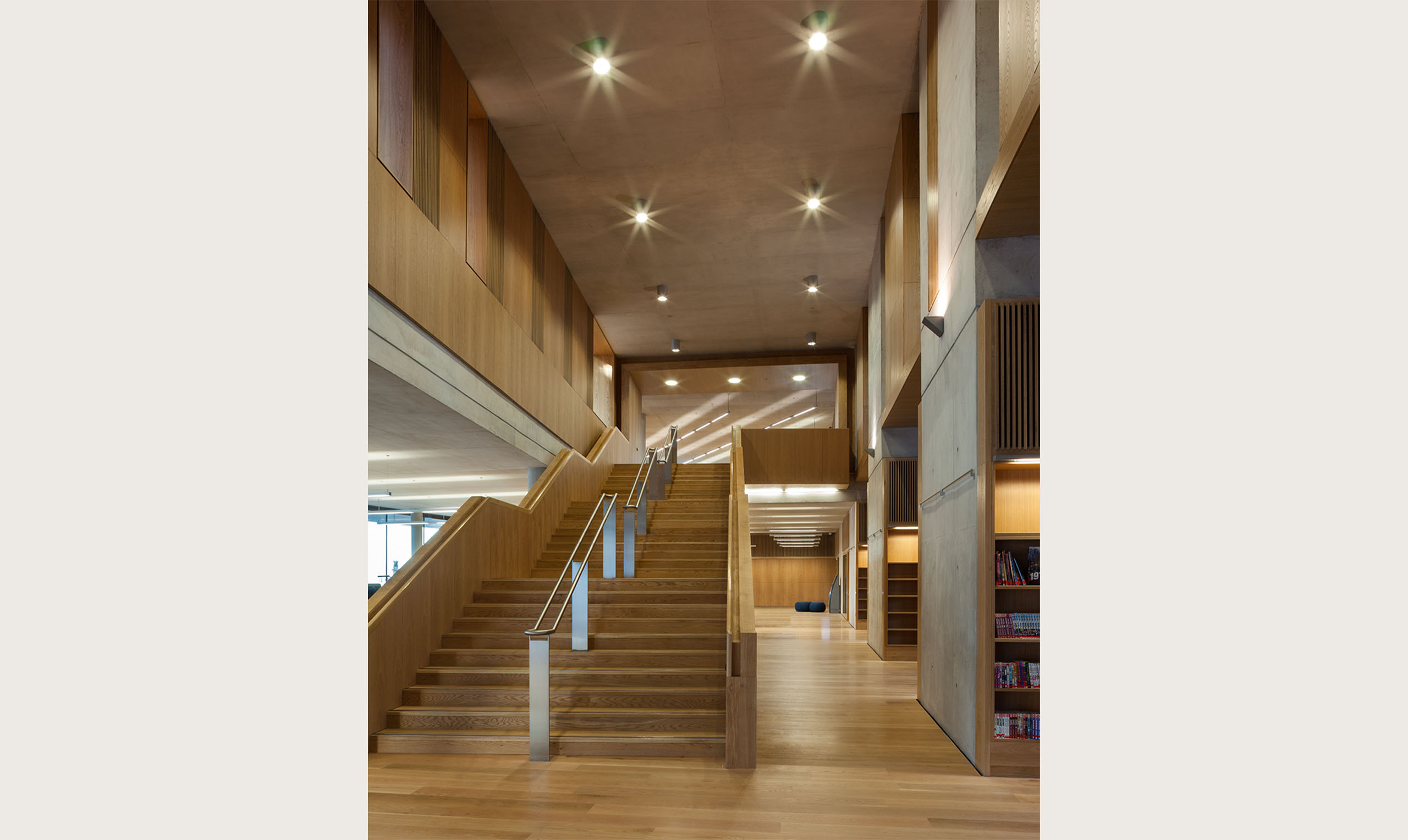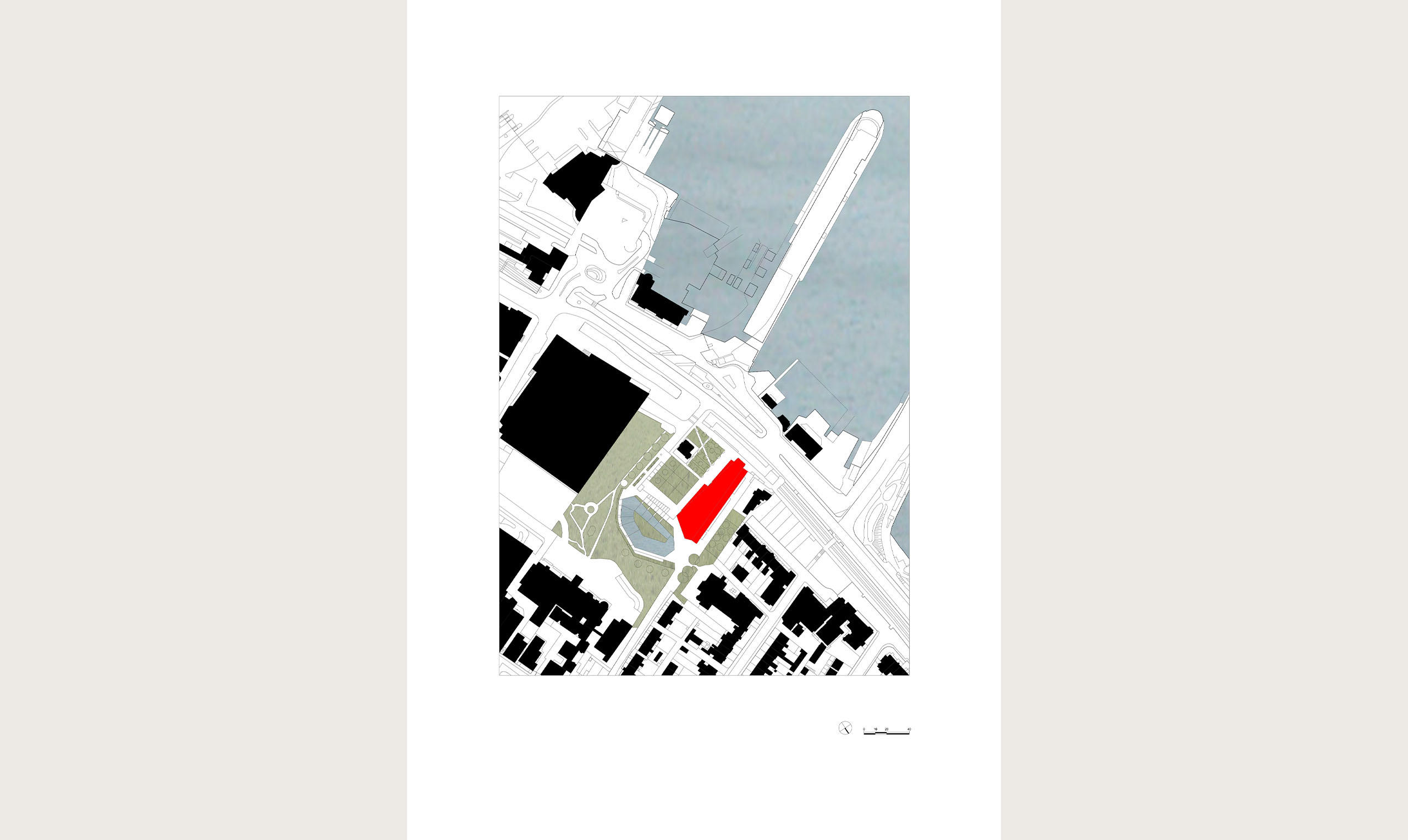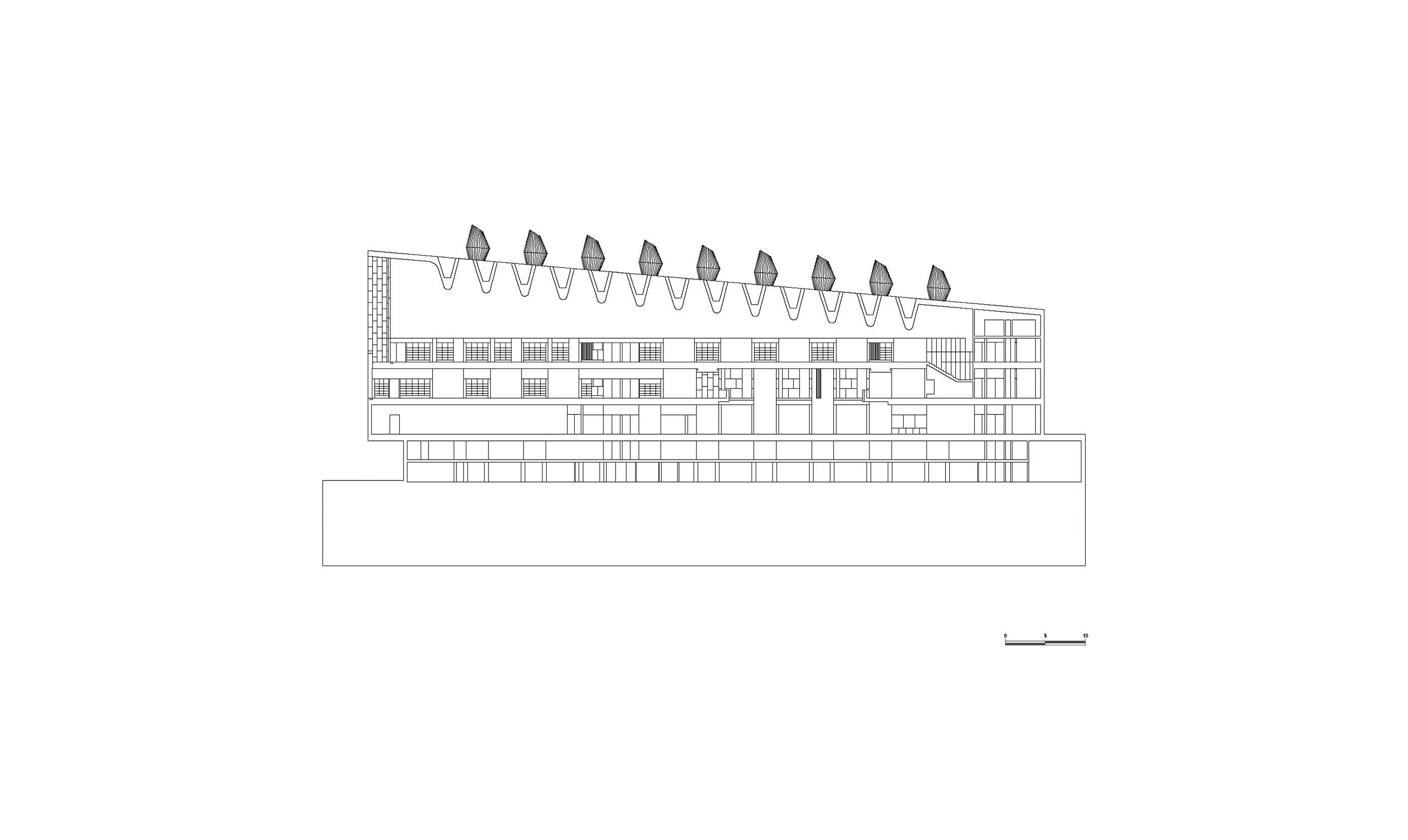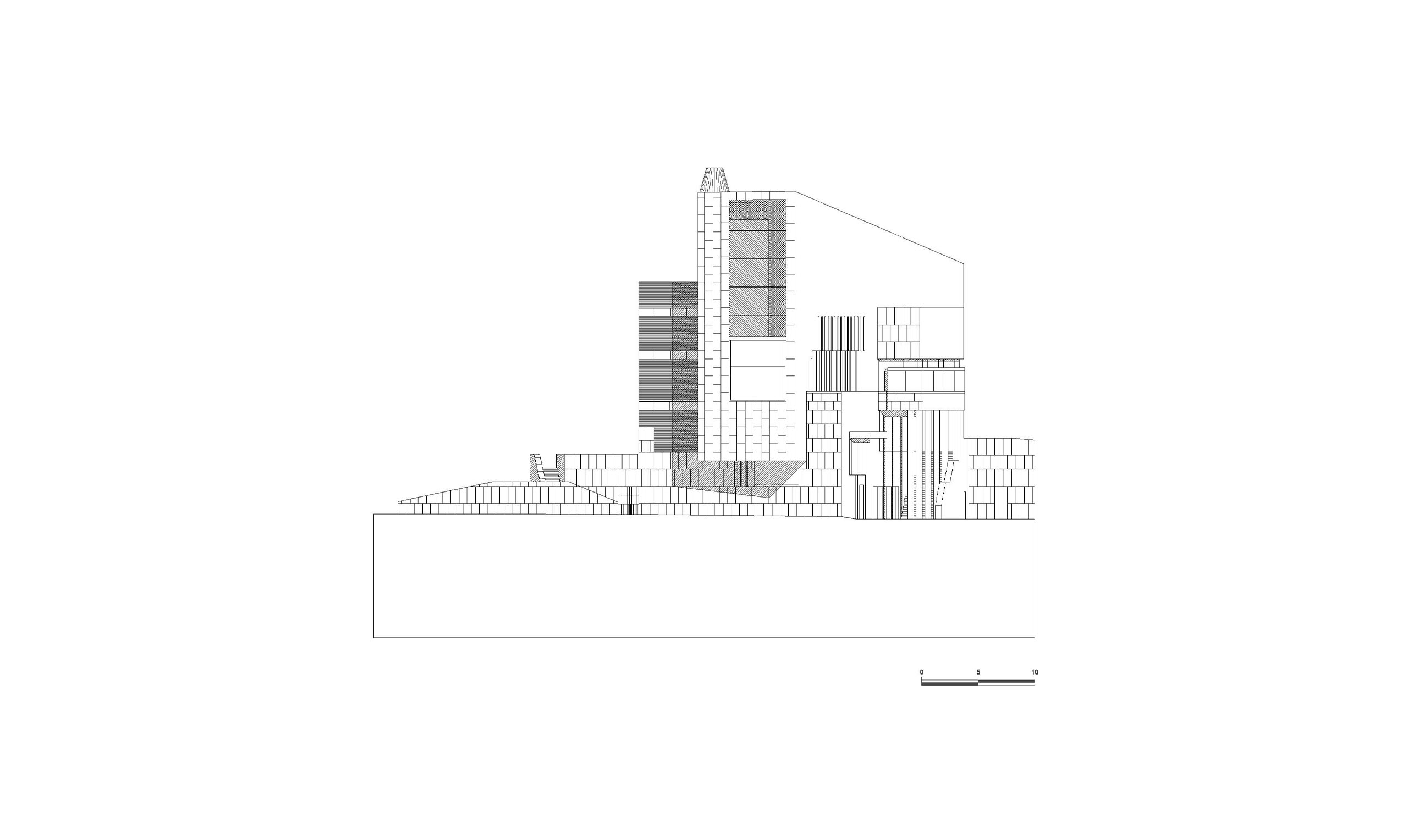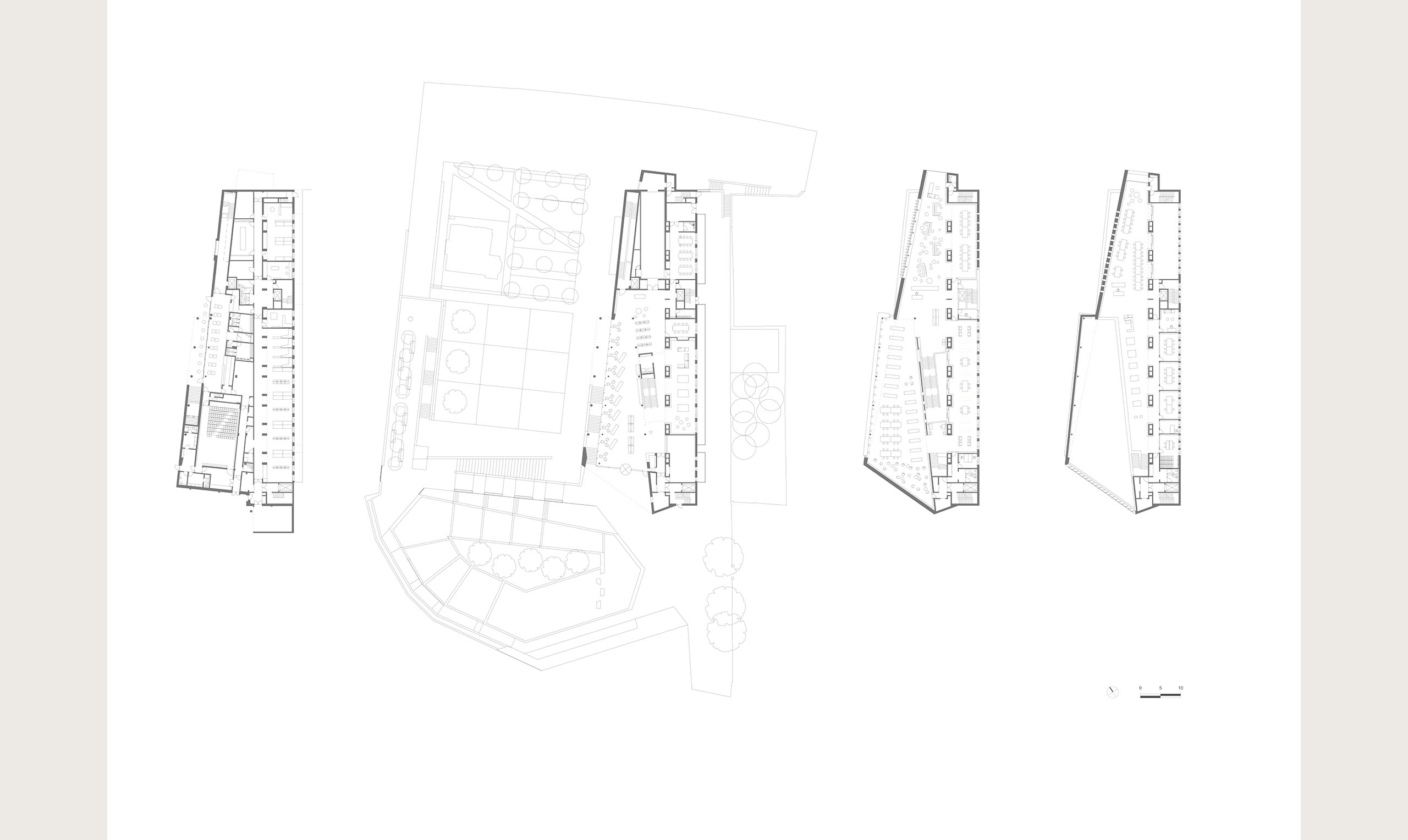 dlrLexicon
2015, Dublin, Ireland
Moran Park occupies a strategic location in Dun Laoghaire; it visibly demonstrates the natural fault line between the harbour and the town. The old park was dysfunctional, the abrupt changes in level and the walled-in reservoir reinforced the disconnection between the commercial precinct of the town and the harbour. The project was an opportunity to rebalance, and make the park a new centre of gravity that would reconnect these domains.
The building is wedged in to a granite escarpment and directly relates to the two levels of the park. The upper level at Haigh Terrace reconnects to the grounds of the Royal Marine Hotel and includes a pond, reconfigured as a series of weirs, and a raised belvedere extending towards the sea view. The pedestrian path around the pond continues to a stone paved forecourt at the library entrance; this is enclosed in turn by the Mariners Church, which overlooks the entrance forecourt.
The extended role of the library as a facilitator for community, educational and cultural events has informed the spatial organization, which offers a mix of intimate and expansive public rooms, places to congregate, or to sit quietly with a book and enjoy the view. The modern library is truly the last bastion of public space.
The building is organised into two distinct forms. Along Haigh Terrace is a regular sequence of intimate rooms, workshops, meeting space and reading rooms, with windows that address the street. The park-side of the building by contrast provides voluminous space, the lounge and "piano nobile" above, each with long windows framing views to the park. The tapering roof above, cut with large precast beams and skylights rises gradually up to make the tall slender portico looking out to sea.
The material of the building is spare, a voluminous concrete shell, into within which are inserted oak linings for books and sound modulation. The building is clad in a granite, with the large window assemblies and entrance portal clad in bronze. The Haigh Terrace block is made of red brick set in stone bands; here the windows are more conventional openings, partly shaded with bronze aluminium louvres.